What Doctors Say About RiduZone
"The answer to your weight loss and fat loss problems exists within you, that is – OEA produced in your small intestine. RiduZone just gives more of what you already have".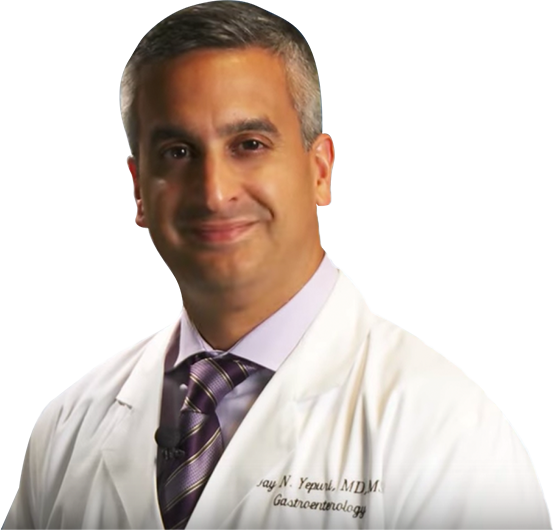 What Our Customers Say About RiduZone
---
I'm a 52 year old woman. RiduZone has helped me lose 10 lbs in 1 and a 1/2 months. I LOVE IT**
I LOVE RiduZone! I am a walking RiduZone testimonial. I'm a 52 year old woman with hypothyroid fighting changing metabolism & hormones from menopause.
RiduZone has helped me lose 10 lbs in 1 and a 1/2 months. I usually eat right and go to the gym but STILL couldn't lose the weight until RiduZone.
I've told coworkers about it and one of them bought it too. Coworker who bought it just exchanged a dress she bought for a wedding for a smaller size!
I've tried just about EVERY diet pill on the market. They left me jumpy, crabby, & miserable & the stimulants kept me from sleeping. RiduZone doesn't do that as it consists of OEA, which is naturally present in the body. I LOVE IT!
RiduZone helps me feel full faster and avoid snacking. I can get through the day at work without constantly being tempted by the snacks in the office kitchen or constantly feeling deprived and thinking about food.
Diane S, Moon Township, Pennsylvania
May 3, 2018
Keep it up and this stuff works! I have used RiduZone for 3 months and have lost 51 pounds**
I am a 37 year old male and was weighing 243 pounds when I started taking RiduZone. I have been using RiduZone for three months (twice a day, and 1 capsule preserving) and have been walking for 30-60 minutes a day. I have lost 51 pounds (my current weight is 192 pounds) and have been eating way less and don't crave the sugar or the carbs. My advise to those who want to and have been using RiduZone is to keep it up and this stuff works!
A Male, 37 Year Old, New Customer from Lincoln, Nebraska
March 25, 2018
I have noticed quite a reduction in my cravings **
I have been taking RiduZone twice a day (2 in the morning and 2 in the evening) for 8 weeks. I have noticed quite a reduction in my cravings. I have not been able to exercise due to an illness but have still lost 5 pounds. Looking forward to more weight loss when I am up and moving again.
Female, New Customer from Ohio
March 18, 2018
I've only been taking RiduZone for 1 month but have experienced a decrease in appetite. I'm glad I tried it. **
I've only been taking RiduZone for 1 month but have experienced a decrease in appetite. Unfortunately, I don't eat because I'm hungry but because I'm bored or it's "time". I started taking 2 capsules twice a day but now 1 capsule is enough. I take it 30 minutes to an hour before I would normally eat and feel full so only eat a small amount and don't want to snack afterwards. I'm glad I tried it.
Barbara
February 14, 2018
In 2 months I lost 12 pounds. What's even more amazing is the inches! I lost my chubby belly look much leaner than I have maybe ever. **
Hi. My name is Rachelle and I am a 51 year old woman who is very physically active but struggle with maintaining a trim weight and keeping my cholesterol in a healthy range. Even when I could lose a couple of pounds, My weight always returned to about 124. I even struggled while training for marathons so I knew my body needed a serious jolt. I still run 3 times a week and work out 5 times a week and my family already eats lots of fruits and veggies and raise our own lean cattle.
On September 13, I made the decision to remove refined sugar from my diet because it had became an addiction I despised. I expected to immediately see the downward movement on the scale, but it unfortunately did not happen. I heard the folks from RiduZone on The Morning Blaze a couple of months ago and liked the olive oil aspect. I don't want to take diet pills or stimulants so I decided to try it. I followed the instructions and took two before breakfast and supper.
Within a few days I started to see some movement in the scale. I found I could eat without overeating and didn't have the sugar cravings anymore. In 2 months I lost 12 pounds. What's even more amazing is the inches! I lost my chubby belly look much leaner than I have maybe ever.
I now have my husband taking it. He struggles with his weight and we can already see a difference in his appearance.
My advice to others is to look at this as a part of a holistic solution of Healthy eating and exercise.
Thank you for this product.
Rachelle A
December 31, 2017
I Love it!!! Highly Recommend RiduZone!
As someone who has lost a lot of weight in the past, I'm always very conscious about what I eat and careful not to gain the weight back. It was really hard for me because I was constantly craving and thinking about food, not to mention as a single mom with two jobs, I don't always have time to get to the gym.
When I started taking Riduzone, I couldn't believe how well it helped to control my appetite. I can eat something now within an appropriate calorie range, and I don't have to think about food the rest of the day. I feel full, and satisfied after meals, and I don't have to worry about gaining the weight back. Riduzone has been an amazing addition to my daily routine.
Sara Gonzales, Media Personality, TheBlaze, Dallas, TX, December 09, 2017.
Sara's social media info:
Twitter and Instagram: @SaraGonzalesTX
Facebook.com/saragonzalestx
RiduZone + Healthy Eating + Exercise = Have Never Seen These Results in My Life Before**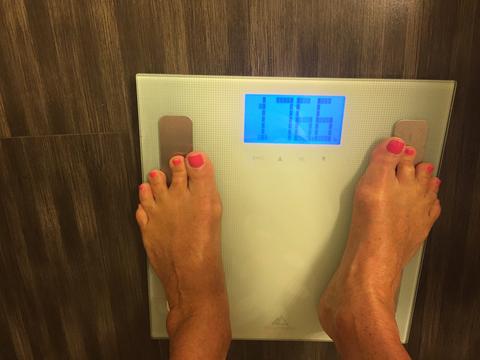 Weight at Week 0 (Before taking RiduZone)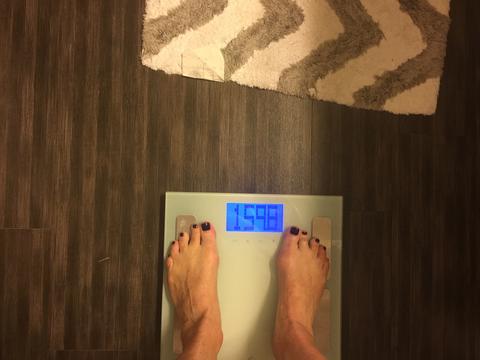 At week 12 of Taking RiduZone
"I am almost embarrassed for you to see this! But, this was 12 weeks ago before starting on RiduZone and this was this morning. I am not going to lie, I have worked hard. I have eaten low carbs and some ideal protein foods. (Usually 1 bar a day). I have exercised 3-5 times per week, but have NEVER seen these results in my life. My goal is to get to 135 with the help of RiduZone. Please share this whomever! A Believer!"
Debbie W
Austin, TX,
November 16, 2016
I've tried it all, and RiduZone has been my answer to my last 25 pounds!**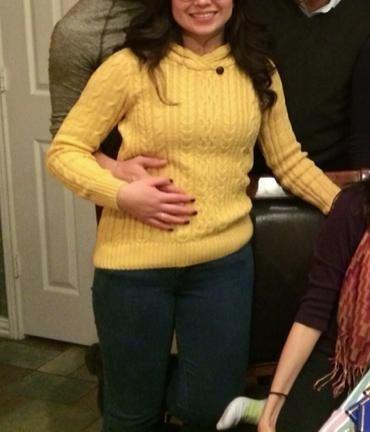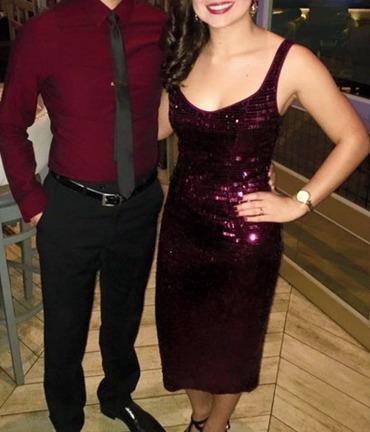 On Day 21 After Taking RiduZone
In the years after entering my 20's, I noticed that I began having a more difficult time losing weight. After getting engaged last year, I began looking into supplements to assist in my weight-loss goals. Given that I'm fairly active and try to stay aware of the foods I include in my diet, diet and exercise didn't seem to be last push I needed to get to my goal weight/physique before the wedding. I have tried everything from well-known supplements (like HydroxyCut) to Garcinia Cambogia supplements, all to no avail. When I caught news of RiduZone, I made sure to do some research on this product by reading through testimonials, getting to know the science behind it all, and, lastly, seeing how it had helped a couple of my colleagues lose their last 5-10 pounds. Two weeks after I began taking RiduZone, I noticed I began feeling more energized, as my body seemed to be using the food I was taking in and using it for energy, which can be difficult when you have a demanding desk job. I also noticed my waist slimming down, and my arms and legs looking a bit more toned. During this time, I only stepped on the scale twice, once before taking RiduZone and at the end of my first two weeks, only to see that my % body fat was lowered and my weight was down by 10 pounds in the two week time frame! I still have some time before the wedding, but I can honestly say that my weight will be the last of my concerns before the big day.
I'm 5'3″ and my weight is currently 130. When I started RiduZone, my weight was 145 pounds, and my goal weight is ~120 (I know the healthy limits of what my ideal body weight should be, if I go below 120, I'm just being unrealistic and unhealthy). I've always had a difficult time sticking to extreme diets for extended periods of time (counting calories, managing portions, staying away from high sugars and carbs), but RiduZone has allowed me to slowly and consciously change my eating habits, while assisting my body in using the food I feed it as an energy source rather than a fatty storage source. I have highly recommended this product to many friends, colleagues and family members who are trying to lose those last 5-20 pounds after plateauing from regular diet and exercise.
Seeing my photos, I can immediately see the slimming of my face and waist, and even my smile is bigger because of how comfortable I now feel in my own skin! I just wish I hadn't had a sweater on (obviously to hide my larger midsection) so my arms could've been visible for you to see the differences as well… Hope this review helps!
JoAnn G
March 15, 2016, 5.0 out of 5 stars on Amazon.com, Top Reviewer Ranking: 1,070,597
---
Lost 63 Pounds: On RiduZone for 3 times a Day for 14 Weeks**
My name is Eric Thomas. I am 44 years old male. My height is 6ft. I weighed 467 lbs on August 23rd. I was taking Ultracur since February 2016. It had lowered my blood sugar but had not effected my weight. On August 23rd I started taking RiduZone, 3 capsules prior to meals.
I had lost 19 pounds in my first month and was down to 448 pounds. As of December 9th my weight is down to 404 lbs.
During this time I have not experienced any side effects and has helped me control my appetite. Because of that I eat less and as the weight has come off, the level of activity has gone up. My waist size has gone down.
"Riduzone is helping me reset my internal satiety mechanism to reduce my caloric intake and burn fat."
Eric Thomas
Edmond, OK,
December 8, 2016
Compliments my eating style!**
I was a little skeptical of taking a "satiety agent". I had taken appetite suppressants years before. All they did was to make my heart race and I had trouble sleeping. I didn't want to "speed up" or more "energy" than a cup of coffee.
Once I understood how Riduzone™ works and saw that is was natural, I was ready to try it. I was assured that the effect Riduzone™ had on me would be subtle.
And it was!
I lost 7 more pounds in a month without trying. I believe in portion control & calorie restricted eating, but sometimes I get cravings. This natural satiety agent killed those cravings, without me feeling jittery. I had no feeling really. I just didn't eat so much. Today, I believe that it is Riduzone™ that helps me maintain my weight.
I will recommend Riduzone™ to my other fellow Calorie Restrictors who struggle with cravings too. Also to my clients who want to lose up to 30lbs. and "zip their pants again!"
Thanks for making it easier!
Sincerely,
Lori 'Minky' Radcliffe RN,
Your 30 lb. Weight Loss Mentor & Performer
August 6, 2016
---
A Great Pill for Women**
Okay, so I have hit my 1 month mark with RiduZone. I am excited. I have take a before and after picture. Inches have drifted away from me. It has truly curved my appetite and has conditioned me for portion control. When you start it you go through a cleansing phase with it. The people that know me, knows that I was very skeptical on taking it because most pills advertise they target all of the women problem areas. This pill did not promise that. I saw it for myself. It began to work in my abdomen area first, then my bottom, afterwards my neck and my face, sadly to my breast and now it is attacking the fat in my thighs. All of this has taken place without working out. I can not say that I am America's Next Top Model. But I can say I am apart of Phat Girlz "Thick Madam's" I am about to order another bottle and work out with it to see how much more I can loose. I am well on my way. I have advertised it to all of my friends and they are loving the weight that I have lost. Thank you to the makers of RiduZone
Alicia B
January 11, 2016, 5.0 out of 5 stars on Amazon.com
---
I was not as hungry and the weight began to slowly melt off. So, the first two promises of the supplement were met**
I love supplements that help me control my appetite. My love of food is constantly getting in my way on my weight loss journey. So, if I can control that, I know my journey will not be as rocky. When I gave RiduZone a try, I was a little apprehensive. "Another supplement claiming it is a natural regulator of appetite, weight and . . . ooohhh . . . cholesterol. I haven't seen that one yet." Yes, that was my actual thought process. As a Type 1 diabetic, cholesterol can be an issue. It is not for me, yet and I don't want it to become one. Unfortunately, high cholesterol is also a family issue, so I got a double whammy. Yay, me! I am willing to try anything to make sure that my cholesterol does not become astronomical. Not long after trying this supplement, I noticed that my appetite was indeed controlled. I was not as hungry and the weight began to slowly melt off. So, the first two promises of the supplement were met. Now, as far as the cholesterol promise goes. Well, as I said, cholesterol was not really a problem for me, but it can easily become one. So far, my doctor is happy. Which always makes me happy.
Lana Bradstream, Mother, wife, journalist, aspiring author from Tulsa, OK
RiduZone Customer for 1 month, 5.0 out of 5 stars on Amazon.com
Date of Review: December 23, 2015.
Full disclosure: I was sent this product free of charge in exchange for an honest and unbiased review. Click here for the blog page
---
Losing Those Last Stubborn Pounds **
"RiduZone was unique because it helped curb my cravings the day I started taking it! I didn't have to wait several days to notice its effect. When I hit a plateau, RiduZone helped me lose those last stubborn pounds. The best part is that I haven't noticed any side effects, making it easy to stick with it to help reach my weight goals."
Charlotte Jackson1, Attorney, 37 year old female from Dallas, Texas
RiduZone Customer for 6 months
---
Cravings Dulled Significantly**
"I'm only 2 days in but my morning hunger cravings have been dulled significantly."
Matt Baker1, Car Dealership Manager, 35 year old male from Dallas, Texas
RiduZone Customer for 1 week
---
Cravings Were My Biggest Challenge**
"I wanted to lose weight before my daughters' wedding but I didn't want to take any chemicals or stimulants. I knew my cravings were the biggest challenge to my weight loss goals. I was open to trying RiduZone since it is already made in my body. Not only did it help me eat less everyday, I was able to loose those extra few pounds without changing my diet or exercise routine."
Debbie Gardner, Professional Speaker, Cincinnati, Ohio
RiduZone Customer for 1 month
Click here to see additional reviews on Amazon Website
What Media Outlets Say About RiduZone™


Weight management metabolite ingredient to debut backed by NDI filing
By Hank Schultz, 28-Aug-2015
Startup company NutriForward is bringing to market a new weight management supplement based on a novel ingredient.
But in a sector widely known for putting the cart before the horse, this ingredient is different in that it has already completed a successful New Dietary Ingredient (NDI) notification".

Are you a RiduZone™ customer?
Please share your experience with us by sharing your story here.
---
**Results shown are based on active and strict observation of serving regimen. Results may vary based on individual user & are not guaranteed.
Click here to learn more about our Testimonials and Results Disclaimer.
1Name changed for privacy as requested by the customer.